Hi All,
it was a good day last Saturday when Herdier aka Jasper got adopted.
Conor a Pokemon fan called him Herdier – a canine in the Pokémon game (see pic below – resemblance is remarkable only slightly different outfit!)
.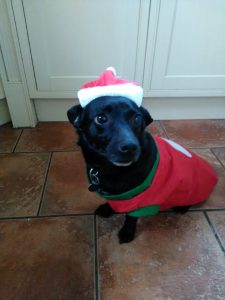 Conor and his mum Denise were dog walking with us for a while waiting for the right dog to come along.
As our DDR Ann Monahan mentioned after finding out about the happy ending: " At the kennels, before I realized who they were, I was struck by how gentle Conor was with the dogs and that his mother was so considerate watching to be sure he was handling them right."
And then last year Jasper came into our care. A stray to the Louth Pound and it was a match. Perfect match in fact, yet a decision not made on a whim but after great consideration.
He has landed on his paws.Trips to Donegal, runs on the beach. Herdier wants for nothing. Conor who wanted a dog for a long time is happy and takes his responsibility for Herdier serious co-signing the adoption papers.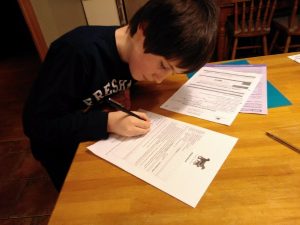 And it didn't take long for Lady Lazarus the 6 month old kitten that they found as a stray almost dead and bottle fed back to health by Conor's sister Ruth. Herdier got a step sister called now Lady Lazarus and she is feisty. Does not fear any dog. I was there with Leo and she sent him running up the stairs.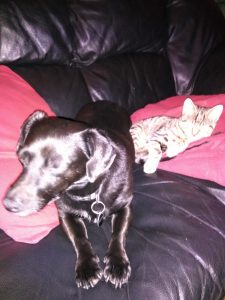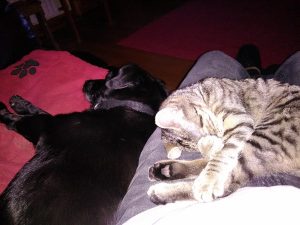 Here is to happy ever after and we wish them all the best of luck. Denise and James also made a generous donation to Dundalk Dog Rescue.
Thank you for adopting a Rescue Dog